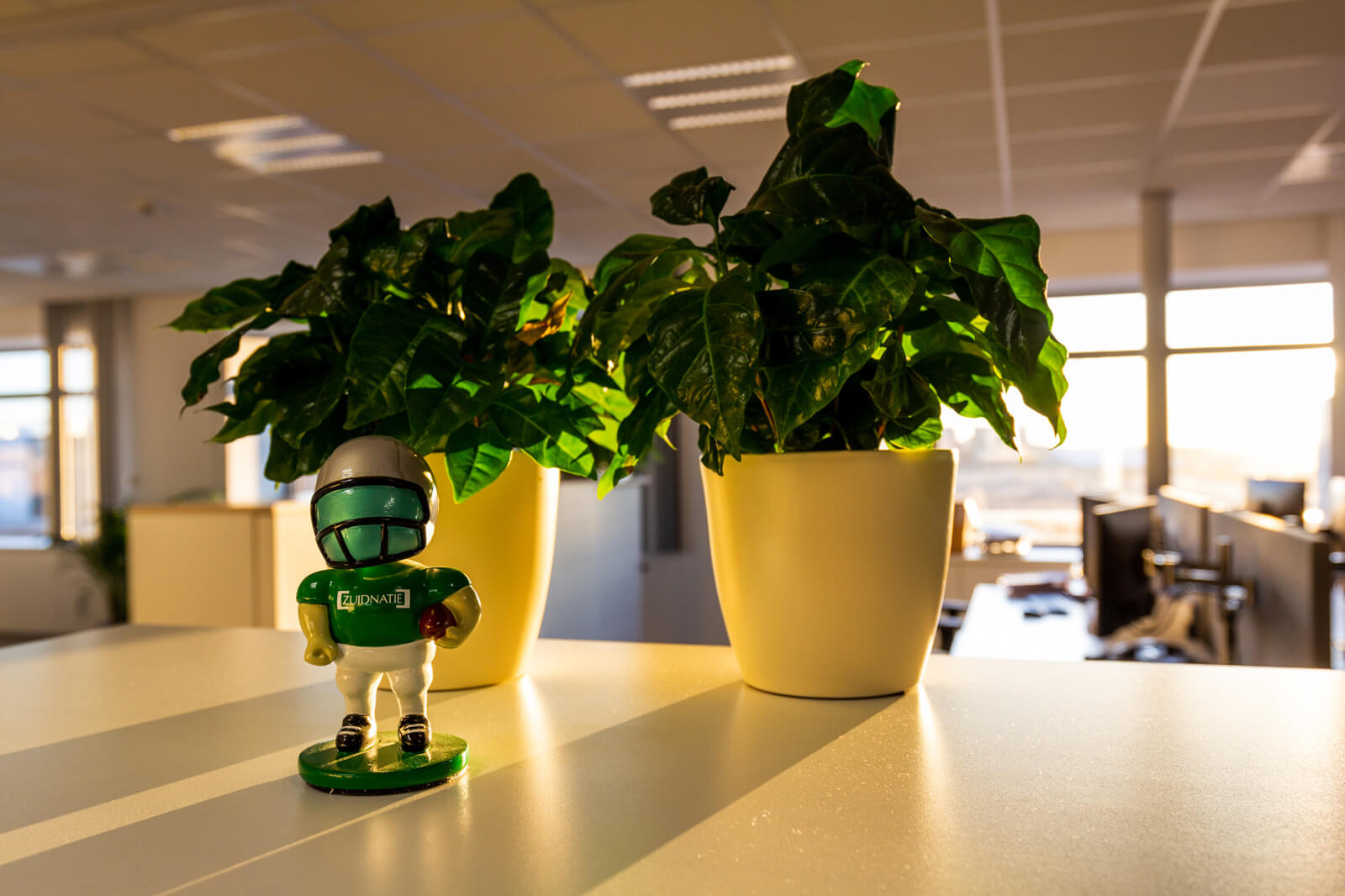 TERMS OF USE
These Terms of Use apply to the ZUIDNATIE website (www.zuidnatie.be). This website was created and is managed by Zuidnatie (Breakbulk) NV and their affiliated companies, with head office located at Antwerpsebaan 1, 2040 Antwerp, Belgium ('ZUIDNATIE'). By using this website, you agree to understand and accept below terms and conditions.
Intellectual property rights
All texts, drawings, photographs, films, images, data(bases), software, names, trade- and domain names, brands, logos and other elements of this site are protected by copyright and belong to ZUIDNATIE or its licensors. It is prohibited to, without prior written consent, store any information on this website (other than required to view the website) as well as reproduce, modify, publish, distribute, transmit, sell or otherwise transfer or grant any rights to third parties.
Personal Information
ZUIDNATIE does not collect personal information unless it is provided voluntarily. By completing and sending an order form, or sending an e-mail, a visitor gives permission to store his or her personal information in a database for the purpose of automated user profiling, customer management, market research and direct mail. The information provided can be passed on to (contractually) affiliated companies. You have the right to inspect and correct your personal data. You have the right to, free of charge, oppose to the use of your data for direct marketing purposes.
For more information in this regard, please consult our Privacy Policy.
Cookies
While visiting any website, so-called 'cookies' could be placed on the hard drive of your computer. This data could assist to better attune a website to the wishes and preferences of visitors. In this regard, non-personal data could be collected, such as web browser type or an IP address, the operating system you use or domain name of the website from which you came to the website, or through which you leave it. With most Internet Browsers, you can erase cookies from your hard drive, reject cookies or receive a warning before a cookie is installed. Consult the instructions or help function of your web browser for more information.
ZUIDNATIE will not actively collect nor analyze any such date through such cookies.
Unauthorized use of the website
You commit yourself, among other things, to not: Illegally use any information on this website; Use this website in any manner which could cause harm to it, more precisely any manner that could damage, distort, interrupt or stop this website or make it be rendered less efficient; Use (the information stored on) this website for transmission or posting of computer viruses, or for transmission or posting of material of a slanderous, obscene or threatening nature; Use this website in such a manner that could infringe the rights of a natural person, legal person or association, including but not limited to, rights of privacy and intellectual property; The website is not to be used for posting or transmission of material for promotional or publicity purposes without prior permission, except if so requested by the recipient.
Information on the website
The information, software, products and services ("Information") offered on or through this website may contain imperfections of any kind. ZUIDNATIE does not guarantee the suitability, reliability, timeliness or accuracy of the information. The information is provided and reproduced without any form of guarantee. ZUIDNATIE is not responsible for possible viruses, if these, despite the precautions taken on the site, should occur. ZUIDNATIE expressly reserves the right to change the information on the site at any moment.
Links to other websites
This website may contain hyperlinks to websites of third parties or refer to them in a different way. ZUIDNATIE has no control over the content or other features of these websites and is in no way responsible for the content or features. Placing links does not in any way imply approval of the contents of these websites.
Advice via the website
If given directly or indirectly via the website for personal or business decisions, any advice is given without any guarantee and without any liability on behalf of ZUIDNATIE. You should always consult an expert for additional information regarding the advice tailored to your situation.
Applicable law and competent court
Belgian law applies to this website with the exception of the (referral) rules of Belgian International Private Law. In case of disputes, the courts of Antwerp are competent.
E-mail
The information contained in any e-mail message from ZUIDNATIE is intended solely for the addressee and may contain confidential and / or privileged information and / or intellectual property rights protected information. If you are not the intended recipient, please delete the message and notify the sender.
You may not use the message, modify, copy or distribute its contents nor disclose it to a third party. The security or accuracy of e-mail messages cannot be guaranteed, since the information can be intercepted, corrupted or destroyed, can get lost, can arrive late or incomplete, or contain viruses.
ZUIDNATIE does not accept any liability for loss or damages arising in any way be due to the use of the e-mail medium. Any views or opinions expressed in e-mail messages are those of the author and do not necessarily represent those of ZUIDNATIE.
Consequently, e-mail messages are not binding unless they contain a contrary express statement of an authorized representative.
Questions
If you would have any further questions about the website or about these Terms of Use, please contact info@zuidnatie.be.